Each week find a new donation-based class below that you can cast to your TV, watch on your laptop, tablet or phone. Live stream? That's up to you. Reach out and let me know you want it!
Interesting times we're in. I hope you're staying healthy and safe. Hopefully these classes can give you a little reprieve. All classes posted are donation-based. If you're able to donate, wonderful! If not, never any judgement. I appreciate your support and look forward to be guiding in studios soon.
Zelle: chris@yogasavage.co
Venmo: @Yoga-Savage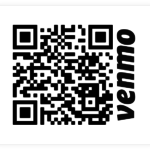 Lots of opportunities to invert and balance. Crow, 1-legged Crow, Handstand & Flying Squirrel.
Slow, Flow, Twist & Balance.
A gentle yoga practice for those looking for a little reprieve.
A 60-minute basics vinyasa class for all levels, beginner and experienced alike.
A 45-minute mandala flow to get you out of your head!
A sequence to burn those leg with long holds, handstand hops and playtime.
Find movement and options for crow and 1-legged crow.
If you'd like one-on-one virtual classes for you, your family or a handful of friends (up to 10), book a session or group of classes! We can customize your classes however you like, Vinyasa, Yin, Restorative, Hatha or Gentle. Yoga Savage has what you want! Reach out below!
1 session – $75
3 sessions – $210
5 sessions – $325
10 sessions – $600